Keynote Speaker
Communicate and connect
Keynote Speaker
A great conference is made by a great keynote speaker. One with the 'Wow Factor'. One whose messages live on after the event.  A leadership speaker who truly connects with your audience and inspires positive change. As we move to virtual events, one who is just as compelling on screen as on stage.
Ricky Nowak is an engaging and highly entertaining leadership speaker.  One of only 97 Certified Speaking Professionals in Australia, she wows delegates with her message, her engaging, theatrical style and her inspirational message.
Let Ricky help you bring your conference to life. Get in touch for your discovery call with Ricky.
MC
The MC brings an event to life with vibrancy and energy. They keep things  on track, on time and on a high so your delegates leave motivated, inspired and educated.
Ricky is a polished and professional MC, with a natural energetic style and humour. She never misses a beat in her masterful and assured control of events on and off the platform. Ricky connects people, links themes and ties all the elements together into a highly successful, streamlined event.
Want to take your event to the next level? Take the first step – talk to Ricky.
Moderator
Panel presentations can be the highlight of an event. Experts sharing their knowledge and insights make for a memorable audience experience. The right moderator is the key to a successful panel discussion – someone who is well-researched, and who can guide the discussion, interact with the audience and ensure everyone has a voice.
Ricky is a dynamic and highly skilled facilitator, who brings out the best in her panellists and ensures an engaging and informative discussion – with no small measure of fun!
Ready to deliver a memorable panel discussion? Ricky can make it happen.
Create an event experience to remember
With Ricky Nowak as your Keynote Speaker, MC or Moderator.
Testimonials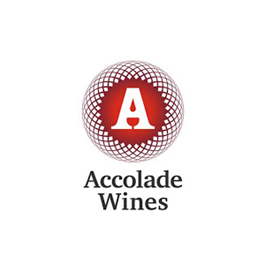 "Ricky – it was the best panel discussion I have participated in – loved the quick fire approach!"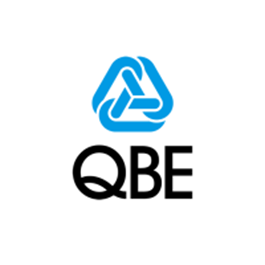 "Thanks Ricky for expertly facilitating a fast-paced, fun and interactive session at the HRD Summit 2020!"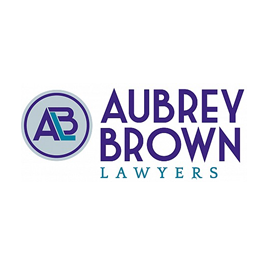 "Ricky's style is refreshing and thought provoking. She commands the room and gets the audience participating."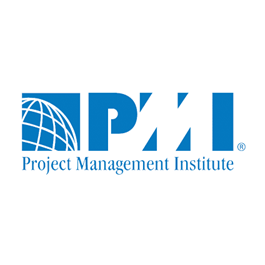 "Our 600+ delegates were highly engaged, entertained and motivated by Ricky's natural energy and focus."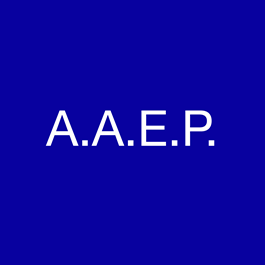 "Ricky did an amazing job at our 2-day event. She brought people together, created energy, and stimulated thinking. She made the event a huge success."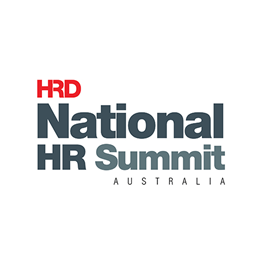 "Ricky took command of the panel discussion and it resonated extremely well with our audience."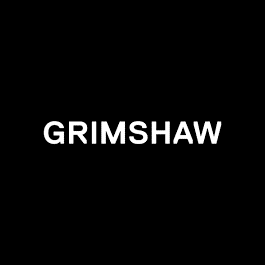 "I loved how you weaved in your background, your practical advice and how you shared your knowledge with energy and candour."
Ricky's Books on Leadership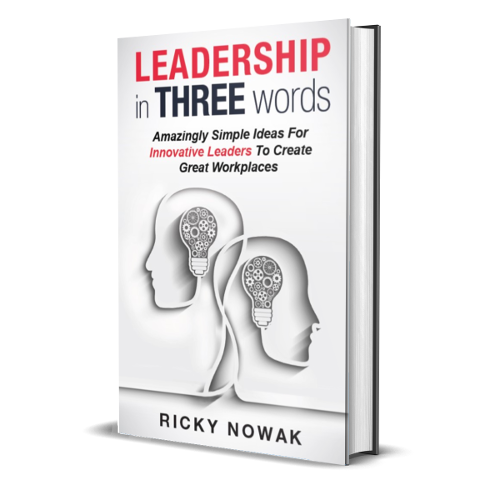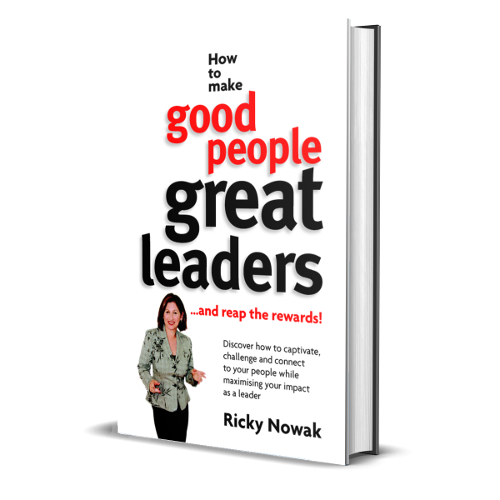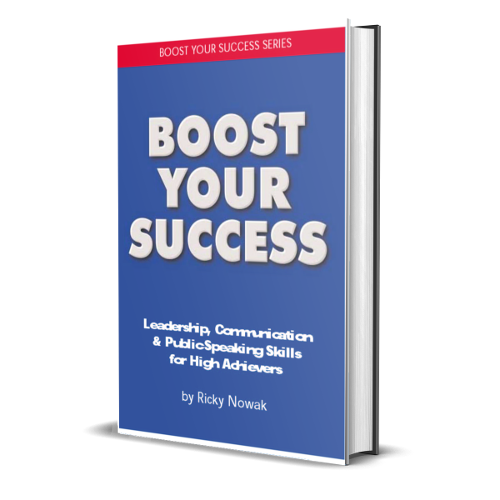 How Ricky works with you
'From go to whoa' – Ricky engages with you from planning to debrief, to help you deliver the best experience for your delegates.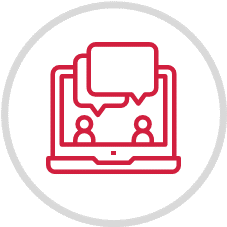 Consultation & Meetings
Client background and future
Identify precise needs and themes
Outline objectives and outcomes
Confirmation and agreement
Discovery & Immersion
Immersion time with client business
Discussion with some internal staff if possible
Discovery phase of content
Confirmation of content
Pre work established and sent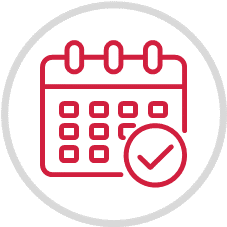 Pre-event
Social media marketing and promotion of event
Connection with other speakers
Familiarisation and details of venue, technology
Presentation
Attendance at event prior to presentation
Vox Pop with audience
Delivery of presentation
Follow up to audience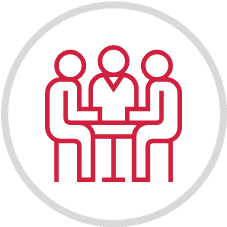 Post Event Debrief
Follow up with additional resource to audience
Support client post event to ensure implementation takes place
Masterclass or internal training opportunities
Additional issues identified
Before:
Understand your objectives, messages and themes.
Promote and endorse your conference to her extensive network
Connect with other speakers
Send out introductory videos – so delegates know they are in for something special
Conduct pre-conference surveys to learn what audiences really want
Optionally, coach other speakers and sponsors
During
Welcome delegates with energy and warmth
Enthral, entertain and engage with her keynote
Keep your event on track and on time – and act fast if there are any unexpected surprises
Ensure audiences have an outstanding conference experience
After
Provide delegates with additional online resources, articles and blog posts
Conduct post conference follow ups to help foster and implement new ideas
12 month email advice service where delegates can email Ricky with any questions for 12 months
Audio summary of the presentation
Access to regular inspirational and relevant  blogs and articles
The opportunity to purchase Ricky's books in print or e-copy
The ability to host a post session webinar
Ricky's leadership management presentations are highly effective for remote online delivery at virtual conferences.
See for yourself.
Keynote Speaker
Ricky offers three, highly relevant, engaging topics, all of which can be delivered as a keynote, breakout or seminar.
Audacious Leadership – How to Lead with Conviction, Courage and Care ©
Leaders must have their own enduring leadership style, position and purpose – with no ambiguity about their behaviour, actions or communication. They need to lead with conviction, courage and care.
In this presentation, Ricky explores how true leadership can only happen when people are willing to stand up and stand out and lead with 'positive audacity'. This is a highly interactive and practical presentation, where participants will work on their own audacious leadership style. Participants will:
Be challenged to rethink the meaning of 'audacious' and see it not as a negative, but as a business imperative.
Go from a well-meaning manager to a proactive visionary and implementer.
Understand how to 'live their legacy' and enjoy the rewards it brings them, their people and organisations.
Does your audience want to stand up and stand out?
How to Make Good People Great Leaders and Reap the Rewards ©
Staying competitive in a fast changing business environment is tough. Good people are not enough. It takes decisive and inspirational leaders with the vision to drive your business to a profitable future.
In this presentation, Ricky explores how good are transformed into great leaders. You'll learn how to:
Become more resilient in business
Help people handle change
Encourage and respect innovation and creativity
Understand the characteristics of great communication skills
Mentor your team to bring out their talents
Build staff engagement and commitment
Participants in this highly acclaimed session will understand the impact of leadership at all levels including the value of their individual approach. They'll be able to demonstrate the importance of professional values and take ownership of their leadership behaviours and styles.
This engaging presentation never fails to wow audiences.
The Integrity Factor
Honour in business leadership is more sought-after than ever. We expect transparency and integrity in business, the same way we demand it in our community and personal relationships. In today's digital world, leaders are never 'off the record'. The camera is always rolling, the microphone is always on. Social media puts everything just a click away from exposure. There can be no ambiguity in an organisation's message to its stakeholders, staff or public.
In this facilitated conversation, Ricky explores how, in this 'always on' world, brand reputation and integrity are a commercial imperative. She shares insights into personal and professional integrity, including:
The importance of values and ethics in today's world.
The role of leadership by example at home, at work, and in life.
How the media would portray you
What integrity really means to you, your customers, friends and family.
As a management speaker, Ricky helps the audience to focus on how their behaviours, actions, choices, and decisions impact on others. They'll understand how to stand up and out for the right reasons and be respected for their integrity.
If integrity is a hot topic for your audience,
Master of Ceremonies
Ricky hosts conferences, roadshows, boardroom lunches, and awards ceremonies, with an energy and pizazz that turn them from 'just another business event' into memorable experiences.
Ricky immerses herself in the event from inception to close. She works with organisers beforehand, to understand the key themes of the event and the outcomes they want to achieve. She helps to drive awareness, promoting the event to her network. From the stage, she weaves her magic around the themes, using stories and examples to reinforce the key messages and keep ideas alive and active.
Ricky has a unique MC style that has delighted audiences throughout Asia Pacific:
High energy
Wealth of knowledge and business experience.
Ability to invigorate audiences to act, think and feel differently.
Gifts of blending humour with intelligence
Respect for cultures, people and diversity
Give your delegates highly memorable event.
Moderator
Ricky makes panel presentations the highlight of an event. She is well researched and skilfully directs the experts to bring out engaging and informative messages for the audience. She interacts with delegates and panellists to keep the energy high and the debate flowing.
Under Ricky's expert moderation
Audiences are engaged with panellists and each other
Panellists share their expertise and ideas
Everyone has a voice and no one voice dominates
Delegates learn – and have fun
Need an expert moderator to make your panel zing?