Virtual Executive Coaching
Making good people great leaders
Leadership Coaching
Leadership is tough. You need to deliver exceptional experiences for customers and staff, whilst never taking your eye off the strategic direction of the business. Leading through the economic and personal challenges of a once-in-a-century pandemic is something that no leader could have prepared for.
Ricky Nowak coaches individuals, teams and organisations to lead effectively, even in times of upheaval, change and transition. Through convenient, accessible virtual media, she helps leaders to create a clear purpose, and build the resilience and agility to play a bigger game.
Presentation Coaching
Great leaders communicate. They often have to present complex messages in simple words – words that mobilise others to follow and execute. But some leaders struggle to get their message heard, remembered and actioned.
Ricky Nowak, a seasoned and highly sought after speaker, coaches leaders to present with influence and impact. Using her signature concept of 'simplexity', she helps speakers to communicate complex ideas using simple messages. Ricky's tailored programs show leaders how to deliver critical messages authentically and clearly.
Want to deliver memorable presentations? Book a call with Ricky to find out how she can help.
Specialty Speaker Coaching
Investing in yourself and your team is the fastest way to accelerate your performance and eliminate roadblocks.
Whether you want to develop your leadership capability, grow your business, lift morale, or communicate more effectively,
executive coaching with Ricky Nowak is the perfect way forward.
Testimonials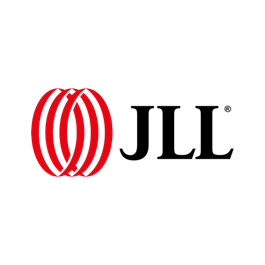 "Personal, genuine, insightful and sincere were just some of the words that came to me after spending an our with Ricky. The pace of the session was good, I don't feel rushed and was given ample time to process and practice. I walked out of that session with renewed confidence and a set of new tools."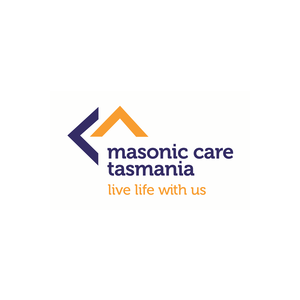 "Coaching with Ricky has given me practical strategies to improve communication with my team, and thought provoking leadership questions to grow my leadership personally & professionally. The convenient, accessible sessions via zoom have been fun, on point and very efficient."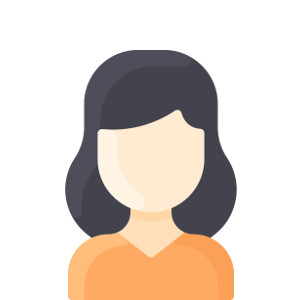 "Ricky's beautifully balanced leadership, in her virtual sessions, brings out the best in us all. In today's dynamically changing world, where, for many, workplace, home and family connect us as 'whole people', Ricky brings deep understanding and an amazing array of skills and insights, to motivate and move us forward. I absolutely recommend Ricky."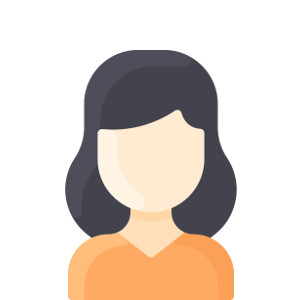 "Ricky is as warm and engaging as she is challenging and thought-provoking. She has an uncanny ability of cutting straight to the chase. Her simple but effective strategies are adaptable to any situation and management style, leading to better outcomes. I have no hesitation in recommending Ricky as an executive coach and mentor."
Ricky's Books on Leadership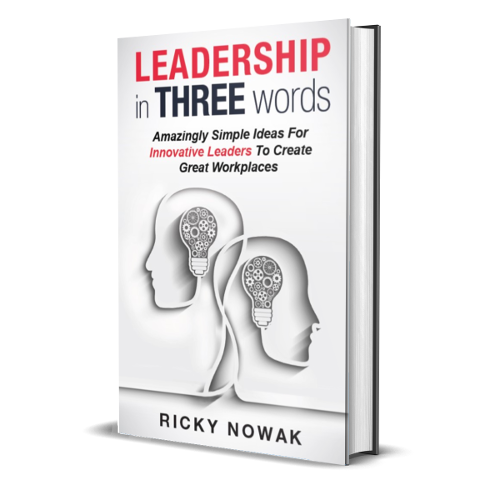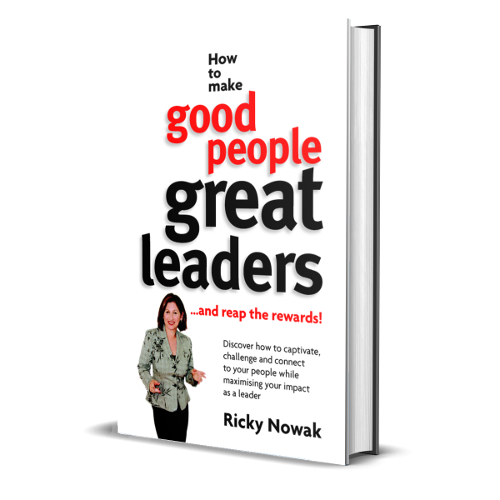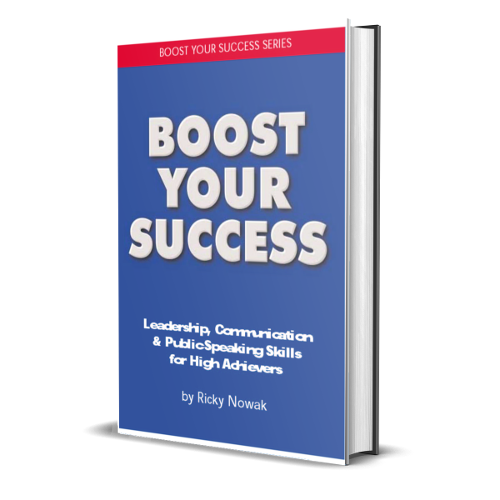 How Ricky works with you
Leadership is individual
Ricky uses an online, performance-based, theatrical coaching methodology that engages people socially, emotionally and intellectually. She immerses herself in the coachee's business and creates experience-based scenarios where executives can refine and rehearse their language, behaviour and responses.
Using this technique, coachees can imagine a different future – one that is highly collaborative, and without roadblocks of age, gender, ethnicity, change and diversity. To assess the impact of change, Ricky looks at the coachee's development in relation to their whole team and business.
Leadership Coaching
Coaching is delivered via one-hour video sessions for minimal downtime and maximum efficiency. Coaching includes consultations, pre-session work, and personality profiling. Ricky's tailored programs are designed around the specific goals of the individual, team or organisation. For teams, the program is delivered over six months or longer, to observe their progress, changes and results. For organisations, the program is delivered in conjunction with the HR leaders, learning and development managers and people and culture specialists.
Coaching with Ricky helps leaders with:
Growth and resilience.
Transitioning from where they are to where they want to be
Improved skills and behaviours.
Identifying corporate objectives and making empowered decisions.
Explore the possibilities of leadership with Ricky.
Presentation Coaching
Single Session
A 90 minute remote online delivery session that provides presentation tips focussed on the individual's key issues or new challenges. Ricky assists participants to prepare their presentation, deliver it to a specific audience and deal with queries and challenges.
After the Single Session, leaders will be able to:
Prepare an engaging, memorable and informative presentation
Manage questions and interruptions without stress
Deliver messages that are remembered
Powerful Public Speaking
A more in-depth presentation coaching program, Powerful Public Speaking is delivered over seven hour-one video sessions. It focusses on how to convert complex information into easily understood presentations (including templates) and deliver them authentically and with confidence.
Powerful Public Speaking coaching helps leaders to:
Deliver complex information in concise format
Manage timing and pace, control nerves
Engage so that the audience responds
Tell stories with their own authentic style
Book a discovery session with Ricky and take the first step towards engaging your audience and delivering memorable presentations.
Specialty Speaking Coaching
Masterful MC
Four 60-minute video sessions to develop the skills of a great Master of Ceremonies – introductions, message context, event themes, research, engaging audiences and room set up. After this coaching, leaders will be engaging MCs, able to manage even difficult audiences, and to keep the conference on time and on point.
MC coachees will learn to deliver successful conferences by:
Creating magic moments
Keeping events on time/on track
Handling things going wrong
Making introductions and closing comments
Ensuring that the speakers shine
Facilitation Finesse
In four one-hour video sessions, Ricky shares tips to be a great facilitator, and create the best experience for panel members and the audience. Coachees learn how to create manage different groups and create audience engagement.
Through this program, you'll learn to deliver an outstanding audience experience by:
Building and maintaining audience energy
Managing groups small and large
Creating interesting segues
Panel Proficiency
In this program, Ricky shares the skills you need to shine as panel member. You'll learn how to share your opinions and knowledge in a way that engages the audience. You'll learn the keys to preparation for a panel spot and how to deliver your expertise with humility.  After the four 1-hour sessions, you'll understand how to:
Package information in manageable chunks
Answer succinctly
Answer questions clearly
Create comfortable atmosphere
Interact spontaneously with the audience
Talk to Ricky about honing your specialty speaking skills with her flexible programs.
Executive Coaching at a glance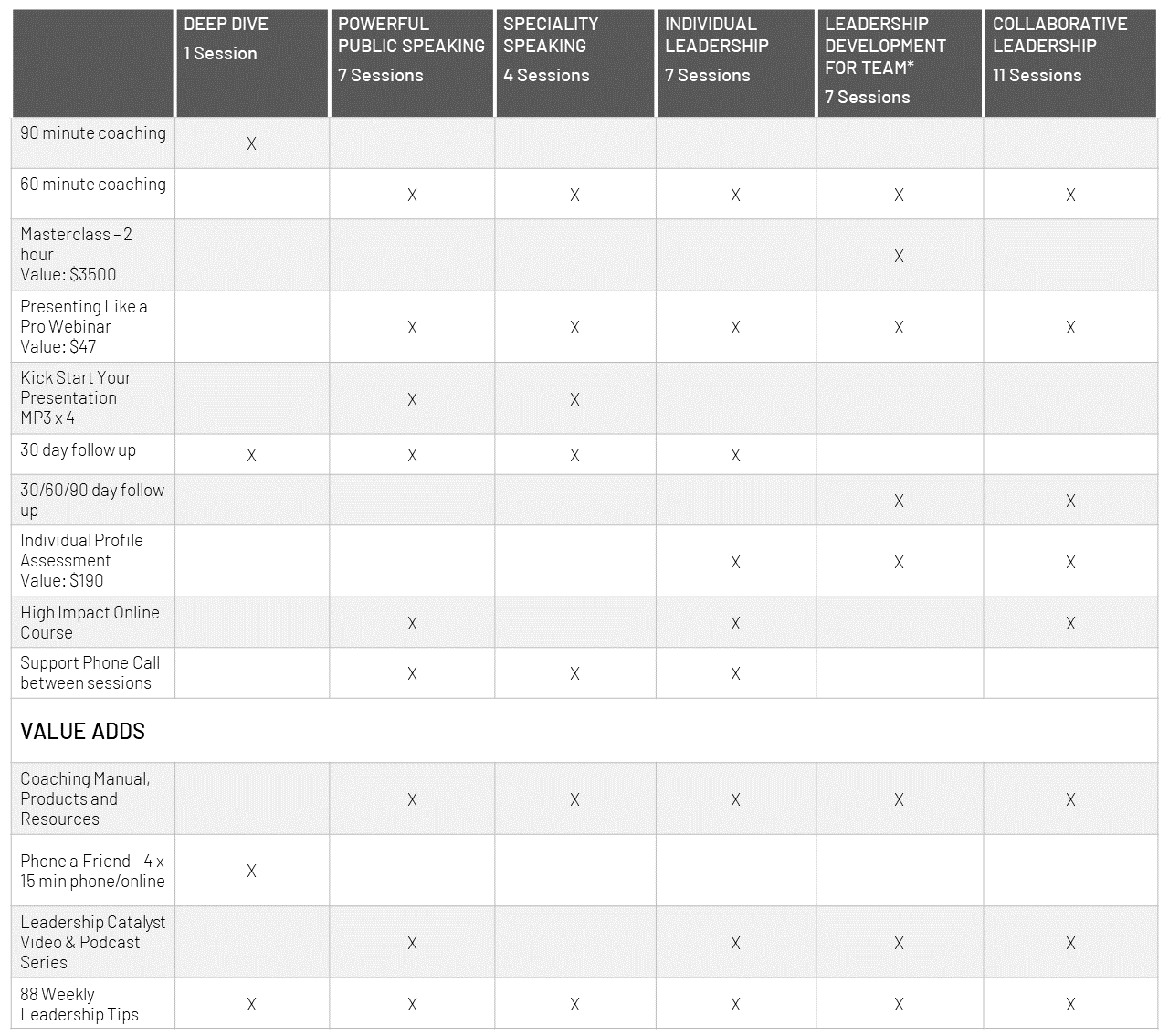 *Future Leaders, Manager to Leader, Executive & Senior Leader programs. Additional people priced upon application.