Leadership Training
Engaging training experiences – virtual or face to face
Effective leadership training is interactive, engaging and fun. Ricky Nowak brings energy and her signature theatrical style to capture your audience's attention, and provide learnings that stick.
Some of our most popular topics include:
Give your team leadership training they'll value, enjoy and remember
with Ricky Nowak's convenient virtual training courses.
Testimonials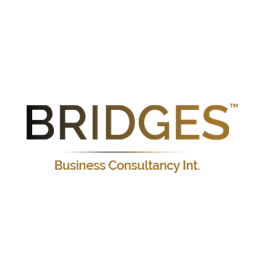 "Thank you Ricky for being emcee for our three day virtual conference on the future of strategy implementation in Feb 2021. You were able to turn what could have been a typical zoom meeting into an informative, elegant and eventful event. You have a  natural talent in capturing the key learnings of the day and sharing them with the participants, while maintaining engagement with  your  very natural facilitation style. You made the difference between good and great."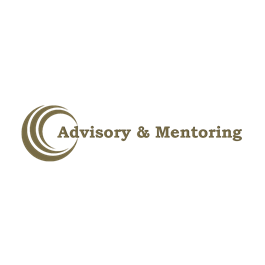 "In life, one is lucky to meet and work with someone with great relevant experience. One is also lucky to meet and work with someone with great talent and skill. One is again lucky to meet and work with someone with huge charisma, great empathy, and profound inter-personal understanding. It is usual to find these talents in three different people. Advisory & Mentoring Pte Ltd hit the jackpot – we found all of these special and valuable attributes in just one person – Ricky Nowak."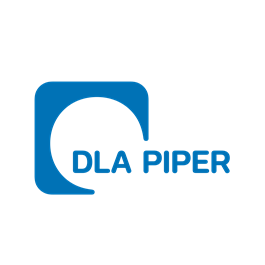 "Ricky always goes above and beyond expectations by delivering well-thought out, highly interactive workshops and she is moreover very generous with her time and energy in the preparation, delivery and follow up of her workshops."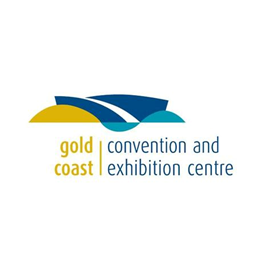 "Loved your facilitation style Ricky! Different to what I have experienced before… more dynamic and fast paced… great!"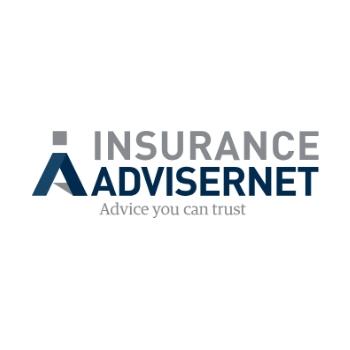 "Your presentation was terrific and very well received by everyone ….. they loved the POWER work !"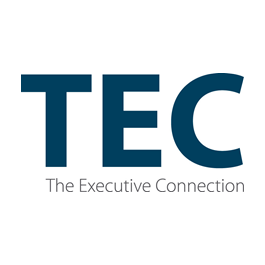 "Your workshop was excellent, with high ratings of 9/10 from members who took away techniques to enable them to use these concepts in dealing with issues immediately."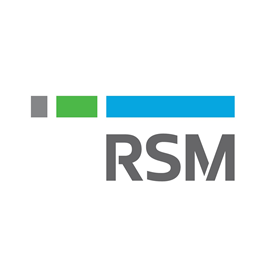 "Your session was great! You were so well prepared and everyone appreciated your efforts!"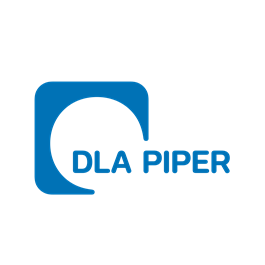 "A great session today. I especially liked the set-up with the break-out session making it all more practical and concrete."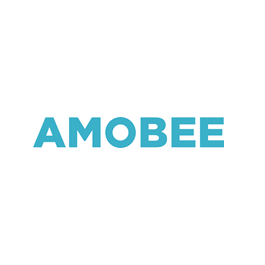 "Ricky challenged our thinking on HR tech both in the workplace and in our own lives outside of work, Thank you Ricky."
Ricky's Leadership Books & Coaching Cards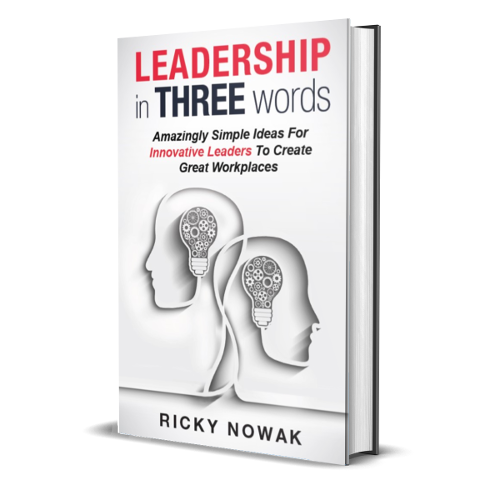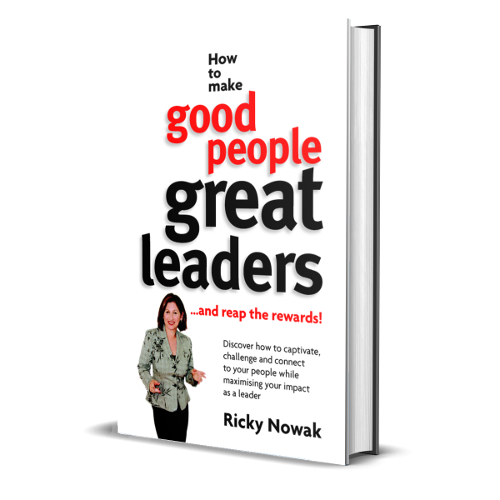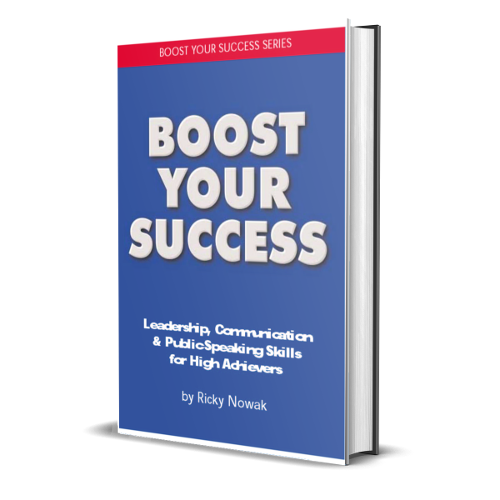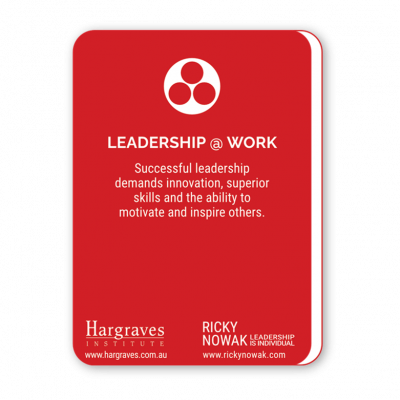 Designing and delivering digital presentations
Online meetings and presentations are the new normal. We meet on screen and engage through a virtual medium.
In this interactive workshop, Ricky shares the skills and styles that will help you maintain energy levels in an online meeting and keep everyone on the same page.  She' show your participants how to take their presentations from dull to dynamic by:
Setting the scene and establishing presence
Developing voice pitch and tone
Energising and engaging clients
Thinking on your feet to call out distractions
Using feedback to improve your performance
Audacious leadership – leading with commitment, courage and care
Many leaders simply follow a style that worked for others, in the hope that it will do the trick for them.
But leadership is individual.  Being a leader requires something not often talked about in leadership circles – audacity. In this workshop, Ricky explores the concept of 'audacious leadership' – what it means, and how every person can embrace it in line with their individual style.
Finding your own audacious style
Transition from manager to visionary leader
Live your legacy
Know your style, position and purpose
How could audacious leadership transform your organisation?
Resilience in business and personal relationships
In challenging times, the key to leadership is to first build your own resilience. 'Just keeping going' is not resilience – it risks you becoming overstretched and ineffective. Putting on your own oxygen mask is the difference between burnout and bounceback.
Ricky explains how to create dialogue and share the load. Participants learn how communication is more effective than simply acting alone and telling others what you have done.
Develop critical skills for essential conversations
Learn how to establish boundaries and new rules of engagement
Understand communication options
Adjusting mindset to change behaviours
Start your journey to resilience.
The eight critical truths of trust
Integrity and transparency are essential. Trust improves commercial outcomes, deepens relationships and drives better results. 'Off duty', 'off limits' and 'off the record' no longer exist – leaders are judged on all their activities.
Ricky shows how to build trust from the ground up, and build a solid corporate and personal reputation. She shares the 'eight critical truths' that cement a position of integrity.
Rethink notions of trust
The Trust Triangle (Lecioni) and The Eight Trust Competencies (Horsager)
Responding to intuition
'Group Think' and how it influences behaviour and outcomes
Give your team the tools to build trust.
How to commercialise conversations – and win more business
Sales teams are driven by rewards, recognition, results and the desire to build business. Yet the biggest obstacle to writing more business is often a failure to commercialise conversations.
Recognising buying signals, articulating value and converting prospects into buyers   are essential client-facing skills. Ricky's proven FLOW model will help you to close the deal, improve relationships and get referrals.
Respond to the client's most important need
Maximise referral partnerships
Stay client centric
Nurture your respected relationships
Ready to reap the rewards of commercialisation?
Making good people great leaders
Savvy leadership skills are a must for those charged with directing a business. Leaders must switch on the 'enabler button', so teams can make decisions with confidence and contribute by choice.
Ricky explains how your organisation can transform good people into decisive and inspirational leaders. Leaders with vision and drive for a successful and profitable future.
How to connect and make a positive difference
Understand your best fit – and why
Closing the gap between where you are and where you want to be
Got good people but need great leaders?
Leadership tips delivered to your mailbox!
Join our mailing list today