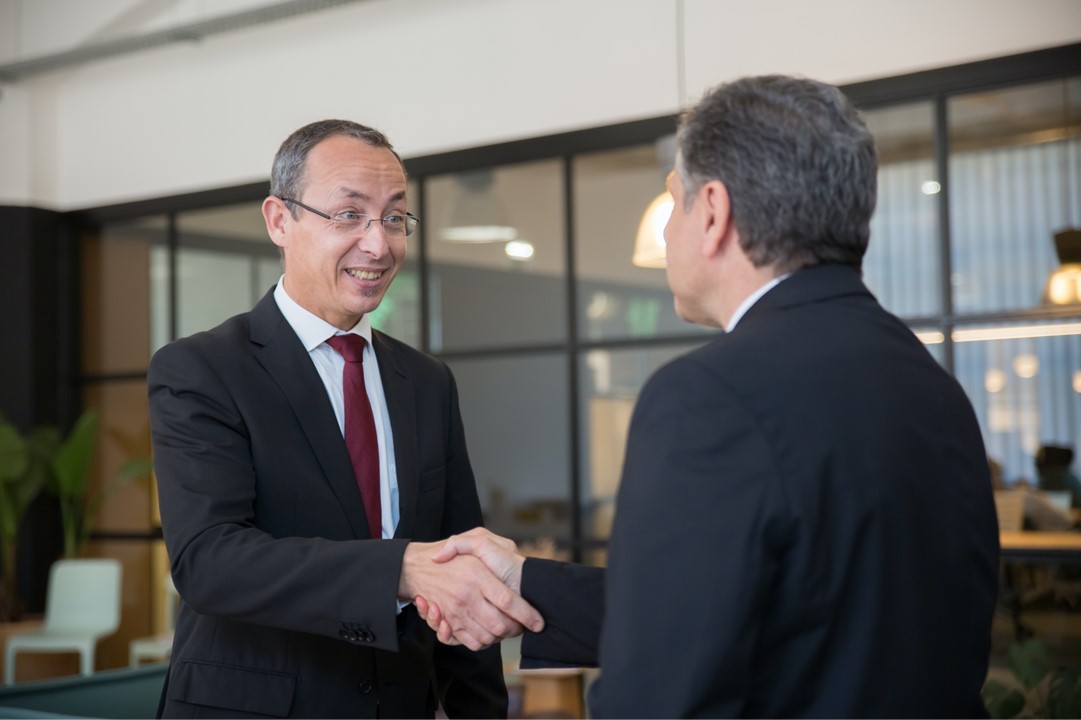 Businesses that are striving to succeed in the future know results will be directly proportional to their ability to connect, communicate and collaborate today. They understand  AI will enhance and enable businesses to scale beyond their current imagination and recognise the conduit to making it happen will be those in their intrinsic or extrinsic networks. Therefore it makes both commercial and business sense to build exceptional people skills that build exceptional networks for the long term. And for that to happen we need to set in place a deliberate plan for growth.
But what often is lacking is that some business plans often don't include a strategic networking plan which ultimately is a conduit for continued growth to their businesses, profile and profit. Quite frankly most professionals don't see it as an imperative at that time, focusing on the financials, thinking networking is something that  happens primarily  to "keep up appearances" and to see what others are doing. Therein lies the first mistake.
The second mistake is thinking that it is all too hard, and that networking doesn't make a real difference in their ability to perform as a company. Wrong – the difference it can make is from being one of the same to being one of a kind – the kind of people others want on their Board, in Management and Leadership Teams and in their organisations.
So let's make the complex simple and make networking simplex! That is, find out how to find, source and enable people to find the positions they want  –  by doing simple but smart things, and asking simple questions in simple ways. No BS factor.
First, there is no argument that meeting the right people at the right time will have the biggest impact. So where do the "beautiful people" go to get known, and how do we know what that right time is?
Well, the right time is any time and often, and the place is what is the most closely aligned to our values, visions and interests.  By staying close to events and people who prescribe to our set of beliefs – irrespective of whether we share the same industry or not helps to lift the bar and not our blood pressure when we are trying to break through and develop into new territory.
Problem is, most people don't ask for what they want. Whether they feel uncomfortable about talking about themselves, or whether they feel it suggests they may not be as successful as they would like others to think they are, many people simply skirt around the edges, hedging the conversations without being specific. Thus opportunities are left on the table without the other party even recognising there is another agenda on offer. Go by the premise that " If you don't ask, the answer is always NO" and ask away! Secondly, on speaking with many successful Directors, Executives and staff from a diverse range of industries and experiences, all agreed that best gold mines of networks come from two main areas – existing networks that we don't really mine well enough, and invisible networks – that is, the networks of people in our networks who we don't know even exist.
Therefore we need to invigorate our dormant contacts and have  active conversations with them again –  get the word out and let them know what we are looking for and what is the best fit for us and the value we bring. While in some instances they may not be able to help us at that time, their invisible networks may be.  And if the answer is positive and people can help, it may mean that we have to take a giant leap of faith to suddenly step outside our industry and into a new place and space. This in itself can cause some anxiety and apprehension or uncertainty but ultimately the learning curve is usually an affirmative one and opens the right doors.
However the answers to many queries or opportunities may not come from people directly but is only a click away on Google, so combined with an open mind and good communication and research skills, the opportunities to build presence and profile is not too difficult.
Looking at things from a different angle,  is a  well observed fact that when it comes to networking or self promotion, women generally tend to be less comfortable in 'putting themselves forward' and  may wait until they can tick all the boxes on the required credentials for a Board position, promotion,  or for a job in general. This means that unless they feel they can do everything that is required then maybe they are not ready for the position. On the flip side, however many men may nominate for a position without all the skills and be ready for a steep learning curve more assertively than their female counterpart. Certainly this is not true in every case, but given the low numbers of  women in senior leadership positions, this may be one of the  many indicators that point to women being less likely to position themselves in the areas they aspire for.
The following tips therefore will enhance a networking plan as well as a personal plan for developing their network's  -its simplexity at its best!
Take the initiative and introduce yourself to people you admire or who have made a significant difference to businesses in your industry as well as industries around you. Send a hand written note or personal phone call letting them know what  you would like to discuss or how you can contribute to something they are doing.  Most people are receptive to being introduced to like-minded professionals who bring value and strong commentary. Don't introduce yourself via email – the best is through recommendation.
Use social networking sites such as LinkedIn and Member  and industry groups or other Associations to expand your networks. Be active on the sites and spend time maximising the contacts there. Ask these networks where they network and attend functions that are new and interesting to you.
Take along several blank business cards when attending functions for those who have "run out" or "left them in the other jacket or handbag!" When you leave, write three things on the card that was meaningful to them so you can follow up with either an article, phone call or referral.
Contact specific Leaders, Senior Managers and Board members in Companies that you respect. Ask if they would share some of their insights with you as they are someone whom you admire. You will be surprised how open most people are to being interviewed.
Write articles for  business magazines or blogs that showcase your knowledge and expertise. Be seen as an expert so others know the value you offer.
Update your CV  and Bio to reflect your expertise.
Plan to attend a diverse range of events in different industries and in different associations. While it is good to have a company of familiar colleagues or associates when you attend, leave them at the door and network independently. Avoid sitting with your familiar networks at events.
Make sure you include your interest in finding a new role or  position in your Elevator Pitch  i.e. " Hi, I'm Peter Pan Director of Fly Away Industries –  here today looking to expand my networks and knowledge on aviation as I am hoping to join a board  or organisation who makes safety a priority."
Make contact soon after an event, ask people before you exit the conversation if you can be in touch and what is their preferred way of being in touch. Send an article of interest, have something delivered, or show them you have their best interests in mind by referring someone who may be able to help them with something they are looking for.
Give something ( knowledge, skill, recommendation, support) before you ask for anything
Ask organisers at events to introduce you to key people/speakers/Directors. Let them know who you would like to meet so they can "match" you more effectively allowing you to maximise your time and investment.
Don't be reluctant to ask if people know of others who may benefit from your services or products – but preferably ask only after you have built up a trust mark. In other words, can they trust you from experience?  If not, where possible hold off till you know they have first hand experience.
Recognise different personality styles and traits –this means gender and genetics may have something to do with success but ultimately it will be the strategic planning around where, how, why and who you network with that will have the greatest impact
Be in the moment when you network –  if you suffer from premature exasperation by interrupting, or failing to stop speaking before others stop listening, don't expect others to give you their card or want to include you in their networks.
In essence, it's never been more important for people at all levels of business to master the art of networking to keep abreast of changes, people, situations and expectations of both customer and staff. Failing to convert contacts into contracts because one simply doesn't like or understand HOW to network is no excuse and is a tragic waste of resources, time and opportunity that no business can afford.
A Networking Plan is as important as your business and marketing plan. It doesn't begin and end with reading who's who on the attendance board at a function and hope the letters after your name or your good looks will do the talking for you. Generational changes and expectations have made sure of that.
It means provide value, benefit and interest directly to others, or they'll take their business to someone else who can. Then recognise the quality of the contacts by what they're able to do for your business such as investing in your service,  recommending you to others, giving you publicity, or being able to offer you important advice or feedback.
So establish your value with others before, during and after the interaction has taken place. It's that simple, yet that hard.
About the author : Ricky Nowak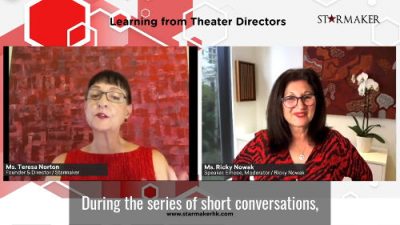 How Would You Handle That?
Join our mailing list today
Contact Ricky
Follow Ricky