What is a smart team? A smart team is an intentional team working as one towards a clear vision and mission. It's a team that engages in vigorous debate, that challenges constructive thinking to spark creativity and bring out the best qualities in each other. Members of a smart team care about each other. They're in-tune with one another, are honest with each other and treat each other with respect and social sensitivity. But without a smart effective leader, you'll never have a smart team. Effective smart team leaders open the conversation, they don't stifle them. They don't control their smart team, they 'plant the seed', watch from the sidelines and step in to direct as needed. They don't micro-manage, they give the team the space to tackle issues as a group and report back to base. What differentiates a smart team leader? First and foremost, they're continually working on themselves and because they're focused on their own behavioural characteristics and goals, they're able to lead by example. They understand that no-one can be good at everything, that even they have weaknesses, and they delegate to other smart team members who have those specific abilities – the smart team is strengthened, working with purpose, momentum is good, and truly engaged and committed. Smart team leaders aren't ashamed of their vulnerabilities – they don't hide them. They bring out the best in their people and encourage them to bring out the best in each other. Are you a smart team leader? Do you understand and apply smart practise? Do others see you as a smart team leader? Are you and your smart team 2020-ready?
So Is your Smart Team Leader Smart… or Savvy?
It's not too late or too early to plan and progress your leadership development for 2020.
Click here to view all of our development programs.
Make the call now and be future prepared and future-ready!
About the author : Ricky Nowak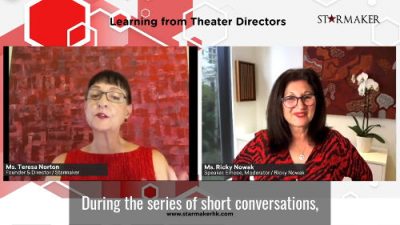 How Would You Handle That?
Join our mailing list today
Contact Ricky
Follow Ricky